Outgoing works, but not incoming. Using Ice and an Xperia 10 II in Norway.
Country: NO
Provider: Ice
Device Model: 10 II
Date tested: 2022-07-18
Registered: ✓
Voice In: ✕*
Voice Out: ✓
SMS in: ✓
SMS out: ✓
*Sailfish phone disconnects from LTE when call arrives, caller gets a busy tone as if I hung up immediately, phone then reconnects to LTE after about 2-3 minutes
This is possibly caused by Ice doing network switching. Between their own network for LTE and Telia's for 2G/3G. When it receives a call the phone probably still tries to switch to 2G/3G, even if that shouldn't be required. How this switch works I'm not sure, maybe it's a lower-level SIM/Modem thing.
When checking Ice's list of supported VoLTE phones I notice that the Xperia 10 and Xperia 10 III are listed, but not the Xperia 10 II. It's possible Ice as a carrier specifically does not support the 10 II, for whatever reason: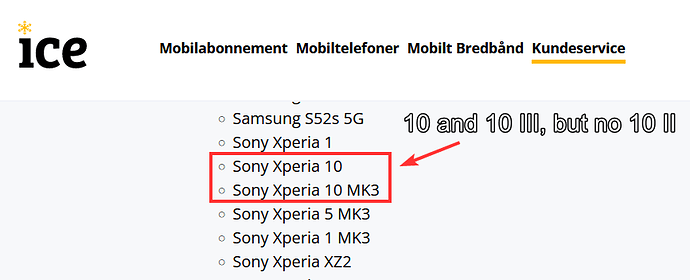 Unfortunately I don't have the ability to reflash the 10 II with Android atm as it's my daily driver.