REPRODUCIBILITY (% or how often): every day
BUILD ID = OS VERSION (Settings > About product): 4.3.0.12
HARDWARE (XA2, X10, X10 II, …): X10 II DualSIM
UI LANGUAGE:russian
REGRESSION: (compared to previous public release: Yes, No, ?): Yes
DESCRIPTION: Once a day, the sounds of incoming calls, SMS, notifications disappear. Very annoying, missed important calls several times. I constantly have to monitor the operation of sounds and applications in the settings, and as soon as I find an error, I have to restart the phone.
PRECONDITIONS:
STEPS TO REPRODUCE: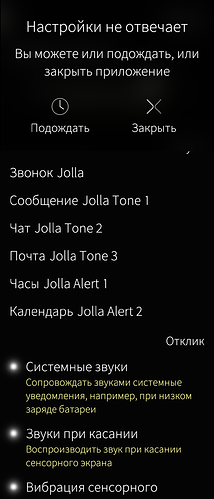 EXPECTED RESULT:
ACTUAL RESULT: The problem is solved by restarting SFOS
ADDITIONAL INFORMATION:
(Please ALWAYS attach relevant data such as logs, screenshots, etc…)