After receiving a call or sms, or when taking a screenshot, or just because of reasons, my XA2 still suffers increased battery drain due to some processes suddenly starting to us the CPU for no apparent reason. And from experience I can tell that even a few percent (according to top) CPU usage has noticeable impact on battery life. Some issues, regarding lipstick and voicecall-ui, have been reported before: Screenshot leads to lipstick high CPU and battery drain and [3.4.0.22] Voicecall-ui uses CPU on the background for example.
Here's top after I received a call and took a screenshot: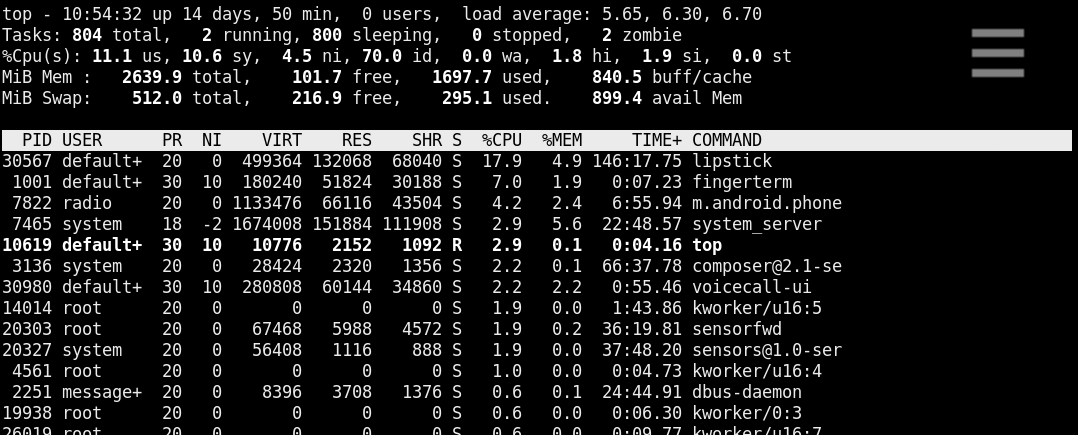 Things of note are lipstick, m.android.phone, voicecall-ui and system_server. The m.android.phone and systemserver-issues are new since 4.5; I haven't seen them in 4.4. But, again from experience, ofono and sensorfwd have been known to cause issues as well.
In many cases, restarting the affected services brings things back to normal. Here's after restarting Android container, restarting lipstick, and cycling between flight mode and back: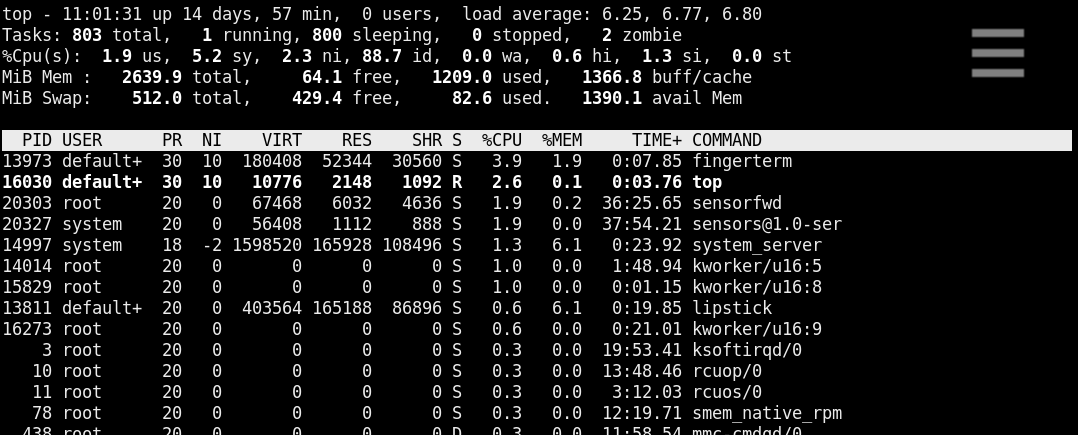 (fingerterm and top are obviously in active use at the moment)
So, is this just on my phone an issue? I guess not, but I also guess not everyone affected is aware of this. "just restart the phone" will also temporarily fix it. But I find in rather annoying after all this time I still have to restart some things after simply receiving a call.
I'd reflash my phone if I know that that solves these issues, but I can't be bothered to go through all the work just to try if it helps.
Anyone any ideas? Is this this specific for the 32-bit (ugh) XA2? Or even my device? Or more common?