As per title, I have an issue with the VPN. I was filing a bug report, but I preferred sharing it here first, in case it's a known problem (or, even better, there's a known solution).
REPRODUCIBILITY: Always
OS VERSION: 4.4.0.64
HARDWARE: Sony Xperia 10 III
UI LANGUAGE: EN-UK
REGRESSION: yes
DESCRIPTION:
I'm using Proton VPN with .ovpn configuration files.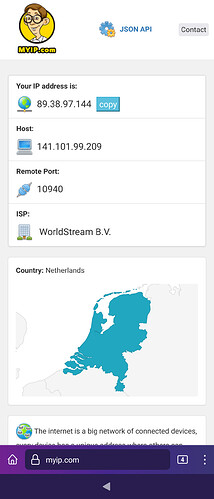 I used the same files with my old Xperia X but I never had any issue. Now, I noticed that when I try to connect to websites (e.g. gutenberg.org) that are blocked here (Italy), I don't reach them anymore, but I reach the warning page from local authorities.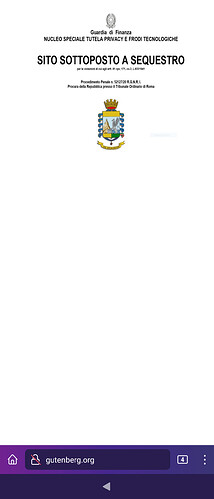 I checked with ipleak.net and saw that my connection was leaking.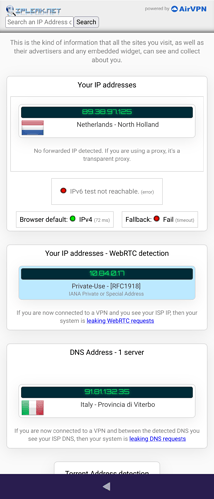 I looked for some information here in the forum, and found this After update to 3.4.0.22 - XA2's VPN says connected but traffic is not going through VPN - due to IPv6
I tried to apply the solution suggested here How can I keep ipv6 disabled? but it didn't work for me (even after creating the firewall rules suggested in the link, the connection leaked).
Any suggestion would be welcome. Thank you.