REPRODUCIBILITY: 100%
OS VERSION: 4.5.0.21
HARDWARE: Xperia 10 II
UI LANGUAGE: Czech
REGRESSION: yes, it was working fine in previous releases.
DESCRIPTION:
When opening some app screen that contains qml webview component and scrolling its content vertically, content stay on the same position, but top of the component become hidden.
PRECONDITIONS:
Some app with webview component, like jolla-email or harbour-sfos-forum-viewer…
STEPS TO REPRODUCE:
open some email which content is larger than device screen
scroll page vertically
EXPECTED RESULT:
Content is scrolled.
ACTUAL RESULT:
Content stays on the same position, just the top of the content become hidden.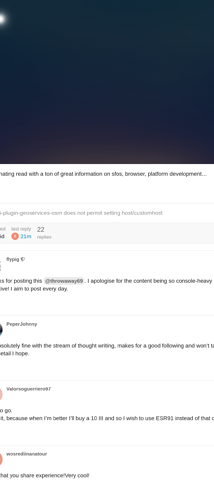 It is is hard to describe, so I recorded the video of jolla-email app:
MODIFICATIONS:
I am not aware of any related modifications.
ADDITIONAL INFORMATION:
Web browser works fine.