Subscribe to future posts here

Sailfish OS update from Jolla
As we discussed in the previous newsletter, we're rejigging our community activities to focus on our engineering work.
This, therefore, is our new-recipe newsletter, with the fat removed and some exciting new ingredients contributed by the community. We'll continue to refine things over time to make it as relevant and interesting as possible, and if you have suggestions or contributions, we'd love to hear from you.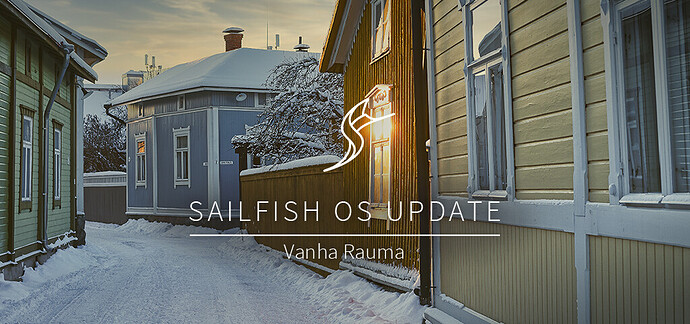 We had two big releases from Jolla this fortnight. First was the release of Sailfish OS 4.4.0 Vanha Rauma for all users last Tuesday. If you're running Sailfish OS on a supported device you should have already received an upgrade notification about it.
You can read all of the details about what changed in 4.4.0 by perusing through the comprehensive release notes. We spent a lot of time fixing bugs in this release, refining features and beefing up the backend systems. We also had some great contributions from the community. Positioning accuracy was improved by a patch from Mister_Magister; the code is peppered with improvements from Damien Caliste (dcaliste), including to the Calendar, Voicemail and his GPG support in email. The release also benefited hugely from the bug reports you've been helping us with. That includes at least 33 issues directly reported by the community.
This release also saw the promised activation of Sailjail sandboxing for all apps by default. This is a big change that also affects all third-party apps. The response from app developers has been amazing, with many apps in the Jolla Store now updated. It's also been heartening to see how many apps have been picked up and supported by new maintainers as a result.
There were other major improvements to the browser, NFC, security and more which have already been covered elsewhere, so I won't go over them here, suffice to say that this is an important release of Sailfish OS, and we hope you'll enjoy the improvements.
We were happy to see the Sailfish OS 4.4.0 Vanha Rauma being picked up in the media and by our supporters, including by Phoronix (English), Suomimobiili (Finnish), Mobiili.fi (Finnish), Next Inpact (French), Ugeek.fr (French), Jolla Community Italia (Italian), Cloud Oriental (Chinese) and LinuxOS.sk (Slovak). From the community we saw some nice previews from Nico Cartron (English) and P.Tärkeä (Finnish).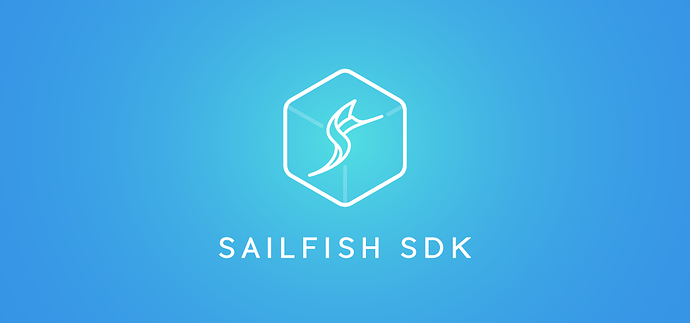 Second was the release to Early Access of the Sailfish SDK 3.9 on Thursday from our SDK team. This brings the SDK build targets right up-to-date to match the Sailfish OS 4.4.0 Vanha Rauma release, but it also brings some nice new features too. For example, code completion for QML Silica components is now available, the sfdk build tool has enjoyed multiple bugfixes and improvements to the documentation, and the validator has been updated with all the latest harbour APIs.
As we've discussed in the past, the SDK is a crucial pillar for Sailfish OS, and quietly in the background over the last few years it's been making huge steps forwards. If you're a developer, we hope the most recent changes will allow you to continue producing amazing apps for Sailfish OS.
Bremen Sailfish meetup
It's been great to see things getting a little closer to normal with Sailfish user group and community meetings returning to to their usual schedules. Last time we reported on meetings in Munich and Paris. Earlier this week on 4th April saw long-established Sailfish User Group Bremen hold its first face-to-face meeting for a while. If you didn't make it this time, worry-not. Meetings are now being scheduled every couple of months, so it won't be too long to wait until the next one.
If you have an upcoming Sailfish meetup planned and would like it mentioned in the newsletter, please let us know.
Repository roundup
As part of the rejigging of the community newsletter, we're very happy to have a new regular feature, Damien Caliste's (dcaliste) Repository Roundup. Damien will be summarising the main changes in the Sailfish OS repositories for the last fortnight.
A significant portion of Sailfish OS development happens in the open, with both developers within Jolla and from the community able to collaborate on changes. This means that not only are the changes publicly visible, but so is the discussion around those changes. Anyone from the community is welcome to join that discussion, commenting on the Pull Requests.
As one of our most prolific and active community contributors, Damien has his finger firmly on the pulse, so it's great that he's agreed to share his insights in this easily accessible fortnightly summary.
So, what's been happening over the last two weeks? These changes give an idea of the work being done on Sailfish OS and what's likely to be inluded in future releases.
Positioning
mlsdb-data, a packaging of Mozilla's database used to assist GPS positioning, has had an update of cell tower positions by A. Branson. Interestingly, he noticed a size reduction of the database (fewer towers are indexed) and discussed the possible reasons with sledges.

nemo-qml-plugin-systemsettings, QML bindings to handle system parameters, a contribution from neochapay enabling the proper detection of GPS capability for systems not Android-based, but using gpsd instead.
Telephony stack
Calendar stack
mkcal, storage backend using SQLite for calendar entries, dcaliste submitted a pull request to add low level support to change the notebook of an event. Currently, updating the notebook of a given event is disabled because it was then not possible in mKCal to get notified of the change, which is an issue for synced accounts. Comments on pull request raised some potential issues with the approach and the request is currently stalled.
nemo-qml-plugin-calendar, the QML bindings for calendar events, dcaliste fixed a regression he introduced during earlier work reorganising code in the bindings. This regression was introduced in a commit from early in March and listed an empty organizer in every event.
The web browser
Camera and video
SDK / documentation
Hardware adaptation
Quality / software engineering
Apps advancing
There were a bunch of apps that anchored in harbour after receiving upgrades this fortnight. Here are a few that we picked out from the harbour manifest.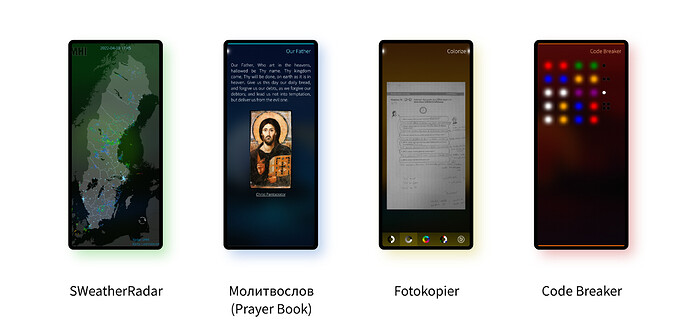 SWeatherRadar
If you're living in or travelling to Sweden, then SWeatherRadar from attah is a rather swish way to check out the last 12 hours worth of weather imagery across the country. It has the simplest interface, which also makes it a rather beautiful app. Open it to present a very clear outline map of Sweden, overlaid onto which is official data from the Swedish Meteorological and Hydrological Institute. Swipe left and right to animate the picture through the twelve hours of data available. Minimise the app to see the same data rather beautifully shown on the app cover, nicely integrated with the ambience colours. The latest version includes a Sailjail profile, requiring just the one Internet permissions. Grab yourself a copy of SWeatherRadar from the Jolla Store.
Patience Deck
We've already featured Patience Deck by Tomi Leppänen (tomin) a couple of times in the newsletter, most recently in our games roundup a fortnight ago. Check back there for a more detailed summary, but the TL;DR version is that it allows you to play 72 different Patience (née Solitaire) variants on your phone. The latest version has many improvements, including nine new game variants, translation support, and the ability to play by clicking on cards rather than dragging them, for a more comfortable play experience. It's available from the Jolla Store and OpenRepos.
Tidings
Tidings is a minimal but functional RSS reader originally written by Martin Grimme and now maintained by Mark Washeim (poetaster). We last looked at it almost exactly a year ago, and Mark has been busy updating it since then. The latest version includes Sailjail permissions (including data migration), a slideshow view, improved translations and a bunch of other improvements. It's available from the Jolla Store and OpenRepos.
Seabass
Seabass from Mikhail Milikhin (milikhin) is a very capable syntax-highlighting text editor. We took a detailed look at it back in November of last year. The latest update adds Sailjail support — of course — and includes some UI updates that have been added in preparation for the introduction of multiple tabs in a future release. We're looking forward to those future updates. The latest version is available from the Jolla Store.
Молитвослов (Prayer Book)
Surely just a coincidence rather than the natural annual app cycle, but we also looked at Prayer Book back in April of last year. Created by zyyev, the app provides a prayer book and religious calendar for Orthodox Christians. The latest version adds the ability to copy personal data to the clipboard on the Settings page. It's available from the Jolla Store and OpenRepos.
Fotokopier
Fotokopier is a neat app you can use for photographing documents and converting them into "scans", meaning that the app will transform the page into a rectangle and apply various filters to improve the clarity of the image. It's a super-popular app, hitting number 7 in the 2021 download charts and 5th in terms of user appreciation. Created by Frank Fischer (fifr), we last looked at it back in June 2021. The latest version updates the OpenCV and Freetype libraries, which provide the image manipulation and font rendering back-ends respectively; adds French translations; and of course Sailjail support. Grab it from the Jolla Store and OpenRepos.
Kontroller
Kontroller is one of the apps we've been hoping to cover in the newsletter, but we've never quite had the opportunity. Written by Julien Blanc (JulienBlanc) it allows control of a Kodi media server, primarily for playing music without the need to turn on the display. It's packed with features and has a very clear interface given the breadth of its capabilities. The latest version provides the all-important Sailjail support. It's available from the Jolla Store and OpenRepos.
Code Breaker
We could have included Code Breaker in the previous newsletter's game roundup, but somehow it slipped through the net. It's the classic precursor to WORDLE that trades words for colours. Select four colours from a palette of six and place them in a row. The game will tell you — through the medium of coloured blobs — how many are the correct colour and how many are in the correct position. It uses black and white rather than yellow and green, but has other similarities to WORDLE, including being surprisingly taxing for the little grey cells. The latest version provides Sailjail support, and rather brilliantly it requires no permissions at all. Code Breaker is created by Jarno van der Kolk (jollajarno) and is available from the Jolla Store.
Whisperfish beta 8
Whisperfish, the native Signal client for Sailfish, goes from strength to strength with the release of version 0.6.0-beta.8. This adds in all of the changes to allow it to work with Sailfish OS 4.4.0 Vanha Rauma, along with registration fixes, improved reaction emojis, improved image scaling, secure session resetting, muting and more. Maintained by Ruben De Smet (rubdos), the latest version also includes contributions from Matti Viljanen (direc85) and is available from OpenRepos.
Speech Note
We last looked at Speech Note back in September, and at that point we loved how it made the most of interpreting our agitated ramblings. The latest version now also supports Finnish, Mongolian, and Estonian, along with improved models for many other languages. We were also very interested to read about Nico Cartron's experiences with it on his blog. As Nico explains, "it's not perfect, and it does not handle punctuation… but I still find it useful, especially since it's 100% offline." Speech Note is well worth a look and available from OpenRepos.
Please feed us your news
We hope you like the new format community news, which we'll continue to refine over the coming months. This is your news, and frankly we can't always keep up with all the exciting stuff happening in the Sailfish community, so please help us out by replying to this post in the forum with interesting news.
And do also join us at our community meetings on IRC, Matrix and Telegram. It's a great place to discuss any of the content you see here, ask questions and share your ideas. The next meeting will be on the 14th April.