Subscribe to future posts here

Sailfish OS update from Jolla
As you'll see front and centre on the Sailfish OS landing page, our aim for Sailfish OS, and consequently the work we do at Jolla, is to provide a mobile operating system with built-in privacy. We pride ourselves on differentiating from other mobile operating systems by providing our customers the privacy and control over their operating system that they deserve. Or, to reframe it, that you deserve.
The page goes on to say that
Sailfish OS is a European alternative to dominating mobile operating systems, and the only mobile OS offering an exclusive licensing model for local implementations.
There are definitely political aspects to the topics of privacy and control in the mobile world, and to the ideology of open source software, but the fact is that Jolla itself isn't an overtly political company. Our aim is to provide really good software that our users can trust. If that's what you care most about, and you read this newsletter to avoid politics, then please skip to the next section.
If you're still reading, then with this in mind, you can imagine it was difficult for us to be pulled in to the geopolitical discussion around the war in Ukraine. Let there be no mistake that what's happening in Ukraine is a terrible tragedy. Jolla condemns all crimes against humanity, and hopes for a peaceful solution.
There's been a lot of discussion on the forum this fortnight about Jolla's involvement with Russia, both as a customer and an investor. I'm happy to say that Lotta, Jolla's Marketing Coordinator, and Ville, Technical Product Manager for Jolla's Developer Offering (and the person in charge of the forum here) have been working really hard to answer all of your questions. We thought it would be worth taking a moment to recap.
First, how much of Jolla's revenue comes from Russia? The short answer is that Jolla discontinued its Russian business during 2021 and doesn't now generate any revenue from Russia. The only remaining relationship with Russia is through company ownership, which we'll get onto shortly. The automotive sector already formed a significant part of Jolla's 2021 revenues, and we continue to look into new business openings in both the automotive and the operating system sectors. Our presence at MWC Barcellona is testament to that.
As a result Jolla is not subject to any sanctions and Sailfish OS is not used in Russia. It's true that Aurora OS, a Sailfish fork, is used in Russia, but Jolla doesn't have any active business or exports to Russia which also means that we don't have active projects with Aurora OS. The last contributions from Aurora OS were merged to release 4.3 Suomenlinna in November 2021.
Moving on to the second point, what is the involvement of Russia in the ownership structure of Jolla? This was addressed quite comprehensively by Samuli Simojoki's LinkedIn post on the topic (see also David Gould's English translation). As Samuli explains there in his capacity as Chairman of Jolla's Board, the company's largest owner, but not the majority owner, is indirectly Rostelecom. Rostelecom is a Russian listed company in which the Russian State owns about 45%. Samuli goes on to explain that Jolla has for some time been looking for a shareholding structure that would provide a balanced ownership structure and significantly reduce Russian ownership. The International Investment Bank has been involved in promoting this arrangement. And in fact at this point Jolla expects a complete divestment of Russian ownership and is working hard to find an ownership structure that will allow this to happen. We will get back to this topic in the following week in the form of a blogpost.
Finally, you may be wondering what impact this all has on your phone running Sailfish OS. The ownership structure of Jolla is something the company has to address, but this has no impact on the software you run on your phone. We continue to work super hard to provide you the best operating system, the best privacy and the best control over your phone, while still allowing you to run Android apps. We think it's an amazing combination, and none of this changes that, the Sailfish X programme, or our future development plans.
Since many of you have been asking these questions in the forum, we wanted to address them all up front and be as open with you as possible. While we understand that the situation rises many emotions and opinions, we would also like to remind you to leave political debates and statements for other forums and keep the discussion here in the Sailfish forum civilized and relevant to the item in focus. For more info on these topic, you can also take a look at some of the media coverage around it, such as that from SuomiMobili.fi in Finnish, or TechCrunch in English.
Jolla at MWC Barcelona 2022
Returning to our more usual newsletter fare, after two years pause due to the pandemic, it was great for Jolla to be back at MWC in person again. Jolla has a history of attending the event, and this year we were there primarily exhibiting our AppSupport technology. You'll all be familiar with this, since it's an integral part of what you get with Sailfish X, providing the ability to run Android apps integrated with Sailfish OS.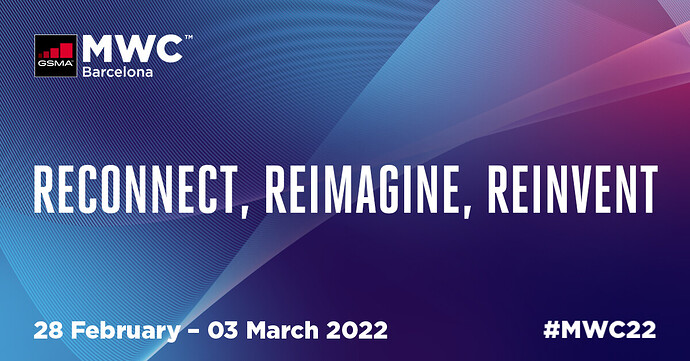 One of the key features of AppSupport is how it allows this integration of Android apps not just within a container, but also deeply integrated into the host operating system's environment. In the case of Sailfish OS this means the window handling, notifications, networking, contacts, sharing and much more. At MWC we were promoting its use more widely within Linux environments, with this integration being a key and unique feature.
Jolla's presence at MWC, and AppSupport, generated a lot of interest and during the event we even had the honor to host Timo Harakka, The Minister of Transport and Communications of Finland, and his delegation, at our stand. You can read a little about it on the Radio Free Mobile in English and on mobiili.fi in Finnish. Inevitably coverage at MWC coincided with the coverage described earlier, and it's not always possible to disentangle the two, so some of the articles linked in the previous section also touch on this.
Energy from the Community
Late Night Porting
It was great to hear active porter, Chum maintainer and all-round Sailfish star Adam Pigg (piggz) on Episode 41 of Late Night Linux this week. Late Night Linux is a podcast which looks at Linux, open source and its place in the wider tech community. The episode is hosted by Joe Ressington who describes himself as a keen Linux user with several years' experience of tinkering with Desktop, mobile and servers.

The podcast touches on a range of topics, including how Adam got into porting Sailfish OS to different devices, the different open and closed source components that make up the OS, the current state of Adam's PinePhone port, and the untimely death of Adam's F(x)tec Pro development device.
On the PinePhone, Joe laments the current state of ARM Linux devices "where nothing is quite 100% finished", and asks where Adam's Sailfish port is in terms of development. "I'd probably agree with you" Adam replies:
I did make a joke that it was end-user ready as long as you have a UART cable to debug the kernel not loading. The original PinePhone in the next version of Sailfish is looking pretty good. The PinePhone port of Sailfish is completely non-Android, it's completely native Linux with a stock kernel, stock userland, using mesa for its graphics.
On the question of how Linuxy Sailfish OS really is, Adam explains that
it's a proper Linux, it's just the bits that talk to the hardware which are using Android, so it's SSH, it comes with a terminal by default, so you can do all your Linux stuff; there are people in the community which are running Debian inside LXC containers for example, that's quite big on the Pro 1.
And while Joe would prefer a fully open source solution, it's good to hear his take on Sailfish OS polish.
Sailfish to me is the best of the alternative mobile operating systems that I've ever tried, and I've tried them all; and they all have their merits and everything but Sailfish seems like the most complete.
We won't spoil the rest of it, and there's plenty more packed in to the episode so we recommend you have a listen. When I ask Adam how he came to be featured on the podcast, he explains that he's an avid listener, and that he's gained a bit of a reputation for "being vocal about Sailfish" in related Linux groups on Telegram and IRC.
I think they knew about the Linux Lads episode I did, and asked me on.
We're glad they did and that we got to hear a bit more about Adam's amazing work. And in case you've not already heard it, the beautifully named Linux Lads episode with Adam from last year is still available to listen to too.
Munich meet-up
If you're anywhere near Munich next week then you may like to join the Munich meet-up taking place at 7pm on Wednesday 16th March in the Gleiswirtschaft at Giesinger Bahnhof, organised by jollajo.
The Munich Sailfish meet-ups already have a long history, having taken place two or three times a year (pandemic-permitting) since 2015, with between 6 and 15 participants attending.
The events are quite free-form, as jollajo explains.
there's no agenda and no presentation, just an informal exchange and sharing experiences. Of course Sailfish OS is the common ground but our talks touch anything related to Sailfish OS and beyond, such as Nextcloud, development, remote access, backup, security, apps, and a lot on workarounds for any issues we have with the phone or any other IT stuff.
The aim is to cover topics that aren't always well served by text-only forums, such as testing out new devices.
Hands on experience with the (growing) variation of phones that run Sailfish OS is always welcome, especially if there's a new kid on the block. Of course everyone brings their crystal ball and predicts what Jolla will give to us with the next and following updates.
The location is well connected by public transport and also easy to get to by bike or car. Food and drink are both available, and while food is optional, I'll leave you to figure out from jollajo's description whether sampling the local beer is optional or not.
We meet in a restaurant… and have some food (not required) and drinks (e.g. local beer from brewery Giesinger).
See jollajo's topic on the forum for more information or in case you have any questions and to let them know in advance if you intend to join so that they can ensure a large enough table.
Paris meet-up
All these meet-ups, it must be a sign of the times! Happier times, we hope. Following on from the successful meet up in Paris last December, Nico Cartron (cartron) is organising a follow-up event, also to be held in Paris in April on a date as-yet to be chosen.
The previous event was held in the "Frog and Princess" pub in the 6th arrondissement with five attendees and ten devices. You may recall that we covered it in a previous newletter and Nico also has a great write-up on his blog both in French and in English. From Nico's write-up, it's clear that the event will be a great opportunity to share Sailfish OS stories, and more besides.
If you'd like to join the next one, then Nico has organised a poll to choose the best date. Check out his forum post for more details, if you have any questions, and hopefully to add your name to the list!
Searching for help and maintainers
There were a few calls on the forum for help with various apps, including requests for new maintainerships.
As you may recall, back in May 2021 we covered a Weight Tracker app developed by Manon Sauvageot, Yoann Dumont and Louis Puyou, students from Université de Pau et des Pays de l'Adour. This was for a software development course taught by Adel Noureddine (orangecat). A second group of students, Aziz Tchakounte, Manka and Jaeemiel Rey, developed a different app on the same course providing weather information using the Météo France API.
Adel even wrote an excellent follow-up describing his students' experiences developing for Sailfish OS, and also has students performing similar work on Sailfish OS this year.
Although both apps have active users, Adel unfortunately doesn't have time to maintain them himself, and therefore asks if anyone else would be willing to pick them up. As he explains:
As I don't have sufficient time to add new features to these apps, and I've been receiving occasional emails and pokes for new features or improvements, I turn towards the community here for anyone interested in helping with the development.
If you're looking for a way in to developing apps for Sailfish OS, then this would be a perfect opportunity to start working on some relatively light apps but starting from an existing base. If that's for you, then please respond to Adel on the forum thread he's created.
Another app looking for fresh input is Storeman, which will need little introduction for most users of Sailfish OS. Storeman provides the native front-end for installation of apps from OpenRepos. The app was developed by Petr Tsymbarovich (mentaljam) back in 2017 to replace the then somewhat rusty Warehouse app. As Petr explains
I drew inspiration from our dear community. It was a productive 5 years full of fun. Now I feel like a more experienced developer who was able to bring a little benefit to others.
While Petr isn't planning to stop developing Storeman entirely, his hope is to pass the reigns to someone else with fresh ideas and take more of a backseat role himself.
I can contribute to further development, but not lead it
Happily a number of users, including poetaster, pherjung, Sefriol have stepped up with olf taking a lead in creating a GitHub organisation to support further development. Since this has become a multi-person initiative, there may be scope for other interested parties to input as well. If that's you, then get in contact with olf on the relevant forum thread or via the newly-live Storeman developers organisation on GitHub.
Let's now take our customary look at a few newly updated apps that are very much alive and eager to live on your phone if you'll let them.
Nightish
Nightish is a new app from Rustem Abzalov (arustg) that caught my eye after having been reviewed on the Techview Podcast. The app allows you to add an colour tint overlay to the entire screen. While you can select any colour from the RGB palette, the most common use for this kind of thing is to remove the blue tints from the display late at night to avoid glare. It's claimed that viewing blue lights (like those emitted from laptops and smartphones) is bad for the user's sleep cycle because it causes the body to supress the release of melatonin. The hope is therefore that increasing the yellow tint of the screen, and decreasing the screen brightness, can therefore help you to sleep better.
The science behind this is unclear and has been dispuated, but either way, it's good to have the capability available easily in the form of Nightish. Personally I find the tint applied by Gnome somehow reassuring, independent of how it affects my sleep.
With Nightish, getting the right colour can be a bit tricky, and it would be convenient to have some "known-good" presets to use. It would also be nice to be able to set some timings for when to start and stop the effect. Nevertheless you can activate and deactivate it from both the pulley menu and the app cover, so it's very easy to do.
Nightish is definitely worth trying out to see whether it improves your night time sleep, and it's a nice addition to the Sailfish app roster. It's available from OpenRepos.
Nazzida
According to the app's About page, Nazzida is the old high German workd for liquid. It's also this app for recording your fluid consumption and balancing it against all of the fluid you lose. Why might you want to do this? If you're diabetic, suffer from kidney failure, are working out intensively, or just want to get a good night's sleep, then this might be the sort of thing you need or want to do.
The app is both simple to use, while also showing some signs of potential future extension. You start by setting up the vital statistics of the person you want to record data for. Height, age, gender and so on. The app also sets a daily amount of liquid that you're expected to transpire. This way you can aim to precisely balance your intake against water output.
It's neat that you can add multiple people. But there's a noticeably redundant step as you click through the list containing "Fluid Balance Protocol" but no other items. The app description hints that other logging items such as weight and blood pressure might be added in the future.
Once through to the list for your current day you can easily add new items or edit entries entries. It would be nice if it was possible to skip the "name" entry. I don't always want to give the activities names. But it's a very minor point. At this point the clear icons are rather nice.
Swipe back to the daily list and you can see how things balanced out, and crucially, whether you balanced out your liquid intake during the day.
If you're someone who would benefit from knowing your liquid balance, then this is going to be a genuinely helpful app. The fact that it's nicely designed and presented is a bonus on top of the utility it provides.
This is brand new app that was only recently made available from the Jolla Store, but from the git history it's clear it's enjoyed a great deal of activity over the last month of development alone, so that's a good sign to expect more development in the future.
MeeCalc
The concept of MeeCalc is simple: provide a calculator with the same clean, bright, aesthetics as the MeeGo calculator that shipped with the Nokia N9.
It may be unwise to admit this round these parts, but I never owned an N9. It was an expensive on my budget back in 2011. But comparing screenshots, MeeCalc does a great job of matching the N9 version.
Nostalgia aside, the big responsive buttons also make for a very pleasant calculating experience. The functionality is just about as basic as it gets for a calculator (the default Sailfish OS calculator is considerably more sophisticated, for example), but if your main interest is sums, with the occasional multiplication or division, then this might be what you need.
This is another app from prolific developer Slava Monich (slava), who has recently added 64-bit versions of his apps to the Jolla Store, MeeCalc included. It's not a functionality update, but we've not covered the app before so it seemed like a good excuse to do so. On top of that, Slava has managed to make the app work nicely even on the extended Xperia 10 and Xperia 10 II screens.
So MeeCalc, in all its bold colourful glory, is available from the Jolla Store, across all device types.
Czech Radio
The Czech Radio app by Alexander (Nenashev) (anenash) provides the ability to listen to stations from abradio.cz, offering the most popular radio stations from the Czech Republic and Slovakia.
Immediately on opening the app you're presented with a list of music categories: Pop, RNB, Rock and so on. Press one of the items and it will expend out to a list of individual stations. The app follows the categorisation on the abraiod.cz website, but they aren't particularly balanced, with the largest category being Pop with nearly fifty stations, compared to Jazz with just the one.
Click on a station and it will immediately play. A toolbar appears at the bottom with a nice station icon, the bitrate and a play/pause button. It's all as you might expect and generally works well. You can also press and hold a station to add it to the favourites list, a special category which appears conveniently before all the others.
There were just a couple of glitches I found. Some stations in the list don't seem to play. It's not clear whether this is the app or — more likely — the service at fault. I also found that although I could tag favourites, I couldn't play the station using them. Hopefully something to be fixed in a future update.
If you want to specifically listen to Czech or Slovakian radio, then this is a great app. But even if you don't, there are plenty of stations with good musical repertoires here that others are likely to enjoy listening to as well.
The latest version is a bug fix release and is available from the Jolla Store and OpenRepos. Now you'll have to excuse me while I take a break to listen to a bit of Radio Depeche Mode.
Please feed us your news
This is a community update, and frankly we can't always keep up with all the exciting stuff happening in the Sailfish community. Plus, the less of this we have to actually write ourselves the better. So please help us out by posting your Sailfish news updates to the forum as a reply to this post. We'll collate as much of it as possible into one easily digestable post for the next update.
And don't forget to join us at the community meeting every other Thursday on IRC. It's a great place to discuss any of the content you see here, or to share your ideas for future updates. The next meeting will be on the 17th March, full details here.