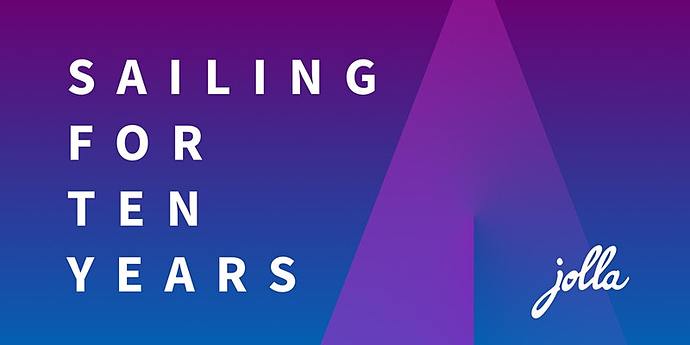 Sailing for 10 Years
Jolla hits 10 years and invites you to celebrate with us in Berlin!
Date and time: Thu, 14 October 2021, 18:00 – 21:00 CEST
Location: Pfefferberg, Schönhauser Allee 176, 10119 Berlin, Germany
The Jolla boat has been cruising the mobile seas now for 10 years! Our official birthday is October 14, and on that very day we'd love to meet up with our fans and friends in Berlin. Availability is limited, so be quick to secure your place.
In addition to celebrating Jolla's 10 years in action, we'll also share the latest developments from Jolla, talk about Sailfish 4, and the new AppSupport product, among other topics. Naturally we're also looking forward to a lively discussion around different topics with all of you! Our intention is also to enable online participation to the event.
You're welcome to meet us in Berlin!
We're also planning on a later celebration in Finland - more info to follow!
Please note: in accordance to the local COVID-19 restrictions (which might change of course), we need to check upon arrival that you are fully vaccinated (+14 days), you have proof that you are either recovered from COVID-19 or you have a negative test not older than 24 hrs. Inside the facility, you will also need to use a face mask.