Hi.
A few months ago, I nocited high battery drain happening on my XA2.
It used to be able to last 7 days without a charge and now it lasts 24h (even when not used at all).
I checked that the battery is fine by installing LineageOS and it last >7 days.
I noticed that enabling flight mode helps a lot: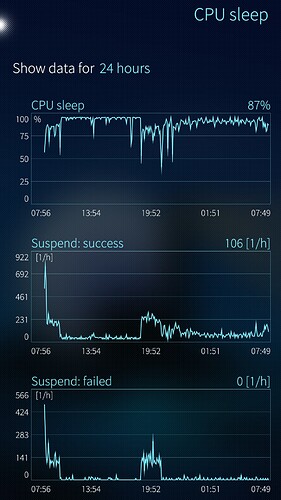 (you can see on the left part of the graph when flight mode was enabled)
I disabled Android support, but that doesn't help.
I've seen a few other threads with a similar issue of battery drain, but I could not find any solution.
I'd like to keep using SFOS, so I'd like to help debug/fix this issue, but I'm not sure where to start.
Do you have any idea for how to fix the battery drain when not in flight mode?
If not, can you please point me to some information that would help me debug this issue.
Thanks.