Hi all,
I have a problem - on 8th November I updated some packages from openrepos. System run even after update, but next day I noticed that some apps started to crash randomly. So I tried to turn system off and on again and my system won´t boot anymore. I am stuck at sony logo.
System 3.4.0.24, Xperia X F5121.
I booted into recovery and found out a list of updated packages, but recovery doesnt know zypper or pkcon, so I am unable to remove packages. It seems that phone has no internet connection in recovery, so I can´t download older version of any package.
List of updated packages: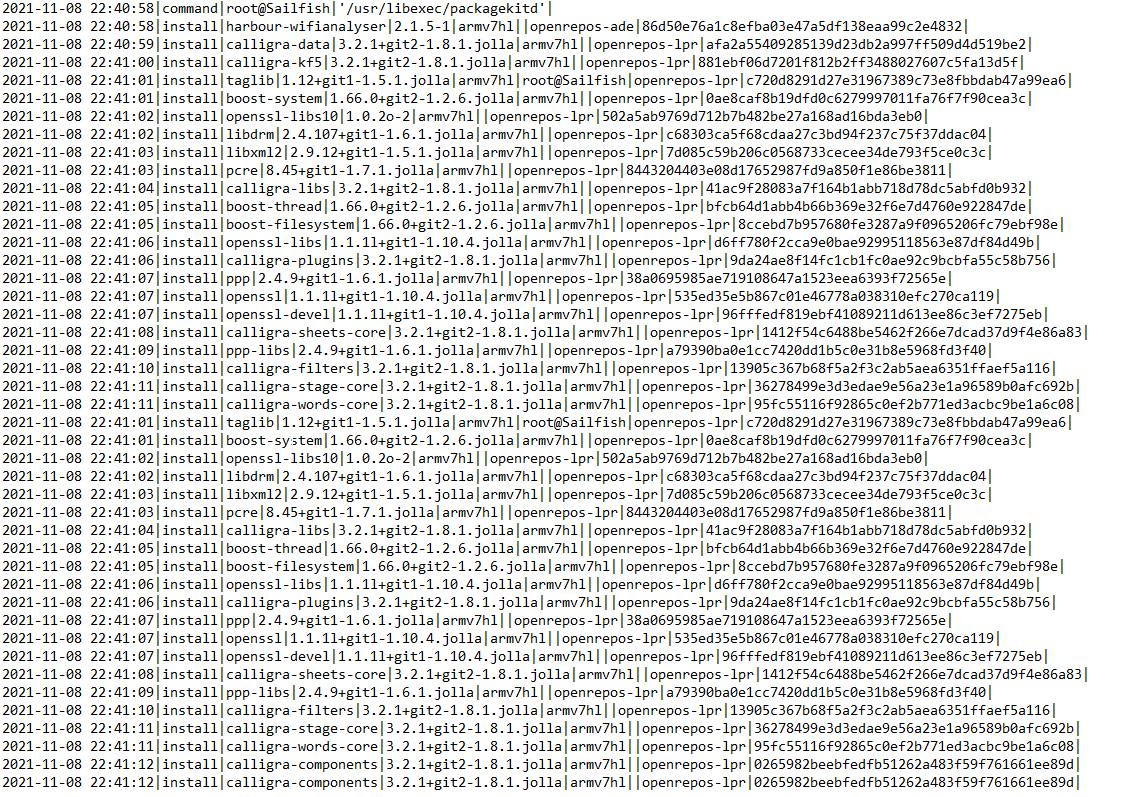 I know I can factory reset or reflash, but I want to revive my system first before I erase all device. I have some things for backing up, nothing much important, but good to have
Can someone help?