REPRODUCIBILITY: 100%
OS VERSION: 4.5
HARDWARE: XA2 Plus
UI LANGUAGE: english
REGRESSION: do not know -
DESCRIPTION:
The progressbar for slow transfers in the Transfer view is cut of on the left side. No functional problem - only a visual glitch.
PRECONDITIONS:
Slow transfer so you have time to navigate to the transfer view once the transfer is under way.
STEPS TO REPRODUCE:
Transfer one large file from one device to another via bluetooth.
EXPECTED RESULT:
no cut off progress bar in the transfer view - left side should look like right side.
ACTUAL RESULT:
see screenshot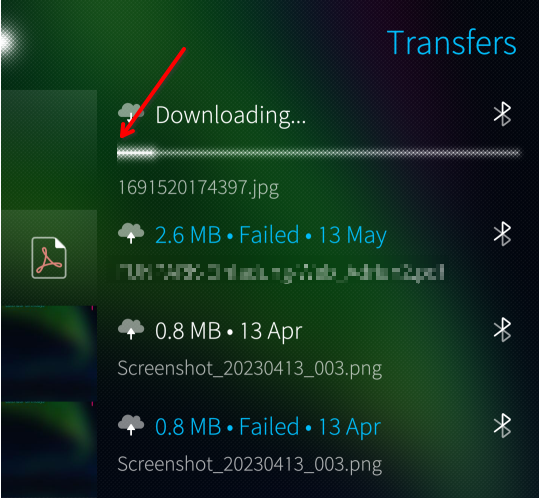 MODIFICATIONS:
ADDITIONAL INFORMATION: