Hello colleagues.
Today i charged my Jolla Phone (JP-1301) , SailfishOS 3.4.0.24 and wanted update the Apps on it.
What i saw, that i cant install some packages because of this error:
Error: Subprocess failed. Error: RPM failed: error: unpacking of archive failed: cpio: Bad magic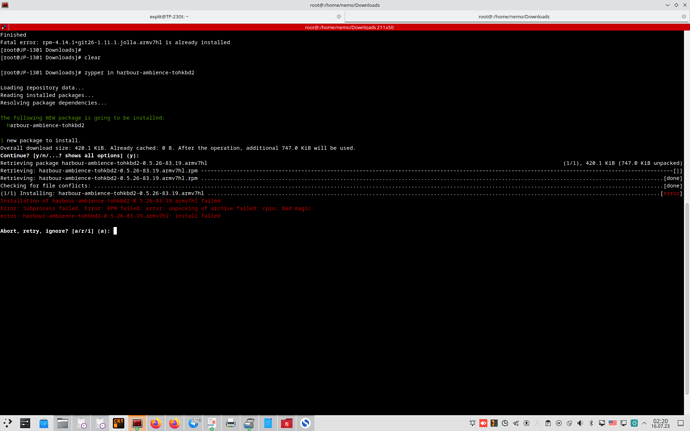 Maybe someone has an idea?
Has tit something to do with rpm version deprecation ?
Thanks