REPRODUCIBILITY: 100%
OS VERSION: 4.4.0.58
HARDWARE: Xperia 10 ii
UI LANGUAGE: EN
REGRESSION: New
DESCRIPTION:
In a French train I tried to scan this QR code: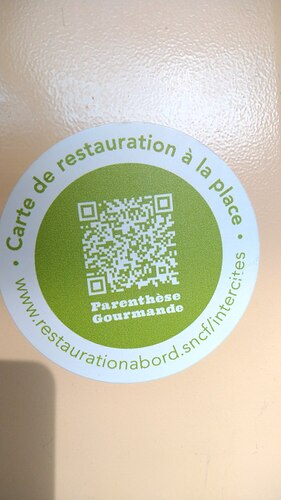 I could not scan it, neither with the Camera app, nor with CodeReader. In the Telegram group someone suggested to change the colours (darker, higher contrast) of the photo. CodeReader still could not read it.
PRECONDITIONS:
STEPS TO REPRODUCE:
Try to scan a green barcode. Others have tried to scan the same image without result.
EXPECTED RESULT:
A scanned barcode
ACTUAL RESULT:
Nothing
MODIFICATIONS:
ADDITIONAL INFORMATION:
An Android app "QR Scanner", installed through F-Droid, could actually scan the barcode. Android phones and iPhones as well.