I made a speedometer app, which runs quite nicely on my Sony Xperia 10II. The same app (running on SDK) shows something quite different. See images.
I wanted to see/develop my app in a larger format, so I decided to use the Emulator, but my app does not display correctly and runs like poop, dropping frames, stalling and the applied effect for the trailing colour glow is displayed in the wrong direction and also is showing at 0 kmh, the trail should NOT be visible when at 0 kmh, let alone displaying it upside down. Why?
Image from Emulator;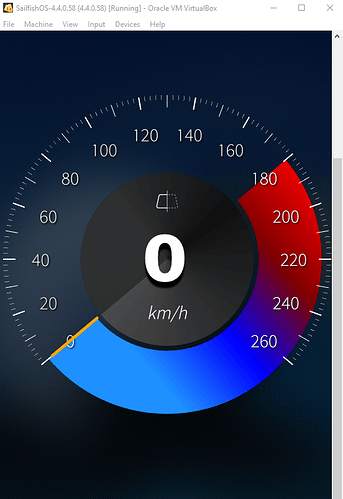 Colour trail showing and upside down when at 0 kmh, it should not be visible at all.
Image from phone;

The phone (Sony Xperia 10II) screenshot is how it should look when at 0 kmh.