I have just published a little app on Chum: Link2Clip
This small tool registers itself als a protocol handler for all protocols, and if selected to open e.g. an URL, copies that URL to the clipboard, and shows a little UI with some details about it.
Can be useful for debugging, or just generally to capture URLs used by different applications.
There is no application icon in the Launcher for this, it's only in the "open link" dialog.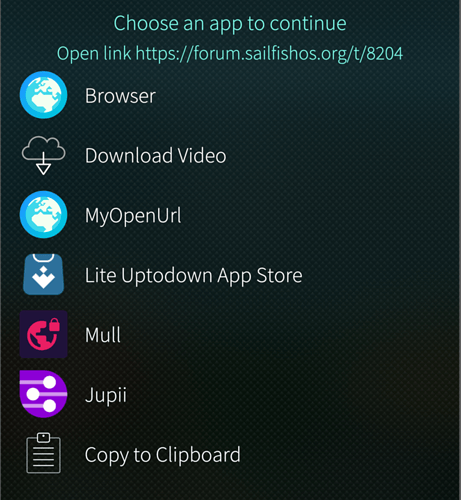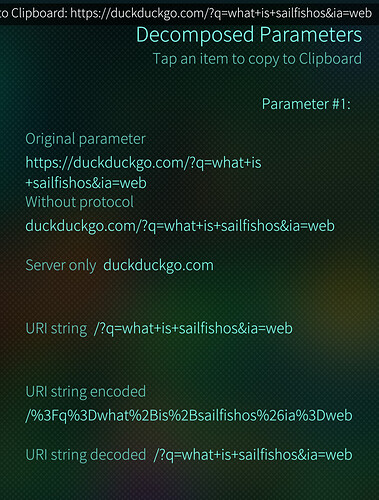 ---
App is here , best installed through Chum GUI .
Source code is here , issues, enhancements, and other contributions welcome as always!