Edit: this is not a bug but a design choice. See bottom of post.
REPRODUCIBILITY: 100%
OS VERSION: 4.4.0.58
HARDWARE: XA2 Dual
UI LANGUAGE: EN UK
REGRESSION: Dont'know
DESCRIPTION:
Not possible to record phonecalls in multi-user mode, as additional user.
(call recording still works as Device Ownder / defaultuser)
PRECONDITIONS:
Having created a new additional user.
STEPS TO REPRODUCE:
Flash SFOS and do all the first boot steps normally.
Create a new user
Log into the new user
Try to enable/allow call recording into settings.
and / or
Make a call and try to record it.
EXPECTED RESULT:
Call recording should be possible for all users.
ACTUAL RESULT:
Call recording is not possible.
MODIFICATIONS:
None
ADDITIONAL INFORMATION:
Phone Settings as Device Owner = defaultuser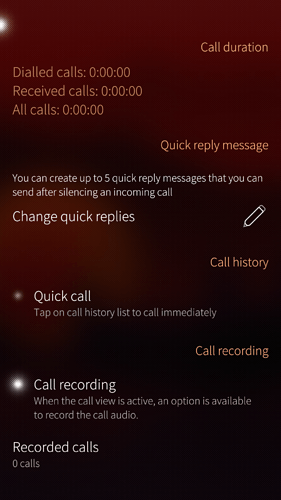 .
Phone settings as additionnal user: