So, I have been up and running for some days now. It is great that some features, like step count, works really well. Heart beat also seems to be working.
However, it is a bit disappointing that some features are not there at all or just are not correct. I should say that the custom MiFit app does not work as well as the Notifications for Mi Band app that is developed by a third party (either).
Sleep tracking is just strange. It says on the screen that it will update at noon. Why? Ok, I can live with that, but would rather just be able to sync the band when I get up in the morning. Other than that sleep tracking is annoyingly misleading. Yesterday I apparently slept for 3.8 hours. It should be closer to six if it were correct.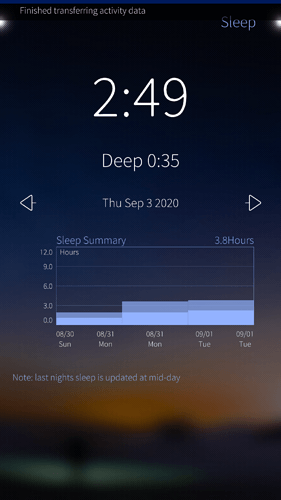 Bike tracking. I finally got Kuri working (don't know how) but it is not logging my heartbeat from the Amazfish app. I am neither able to tell the Mi Band that I am biking and therefore it won't calculate it. The biking workouts do not end up in Amazfish either. That would be cool.
Kudos to Piggz for developing a great app! Unfortunately it does not do it for me at the moment.
I am keeping an Android phone for things related to my small start up company. I need Google and Facebook ads. I will keep most personal data out of that phone, though. I might use a third party app on that phone to do the Mi Band stuff on there.