REPRODUCIBILITY (% or how often): 100%
BUILD ID = OS VERSION (Settings > About product): 4.0
HARDWARE (XA2, Xperia 10…): XA2
UI LANGUAGE: German
REGRESSION: (compared to previous public release: Yes, No, ?):
DESCRIPTION:
I want to login into the wifi on S-Bahn Stuttgart. The button on the login page does not work, when entering through automatic login.
PRECONDITIONS:
Automatic login when connecting.
STEPS TO REPRODUCE:
Activate wifi
Connect to wifi
Automatic landing page will be displayed
EXPECTED RESULT:
Button for login into wifi should open up the connection
ACTUAL RESULT:
Button for login does not work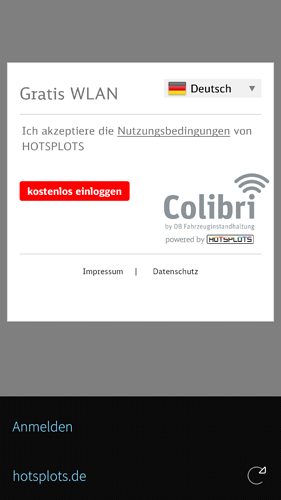 ADDITIONAL INFORMATION:
(Please ALWAYS attach relevant data such as logs, screenshots, etc…)