Hi, I really like the native weather app, so far I understood:
If I tap in the current day (red ellipse) or any day, the display changes between weekly preview or the preview of the current day.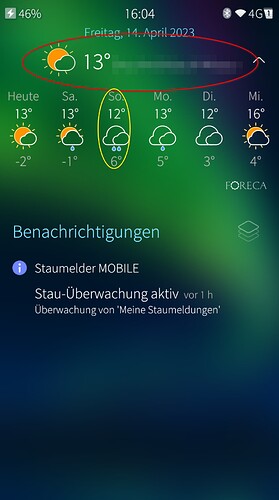 My desired behavior would be:
If I tap on a certain day (e.g. yellow ellipse), I'll see the preview of that chosen day.
At the moment, I have to do some more steps to get the information in the App > more information > 14DAYS.
I'd like to say that this issue should be understood as a feature request and hope the app could be updated in that direction.
This would be the expected behavior known from other weather-apps and would certainly simplify looking at forecasts.