Hi, I installed → Custom Keyboard layout qwertz | OpenRepos.net — Community Repository System. If I look in settings> system > text input I see the following picture: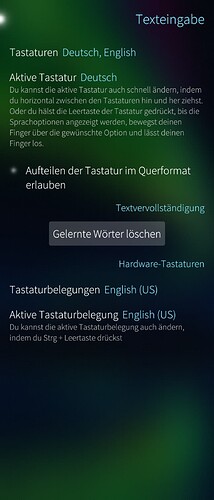 I do not find the mentioned new layout "qwertz" to activate it.
How can I activate/use the new keyboard layout (a reboot of the phone didn't help)?
Phone: Xperia 10 III, 4.4.0.72