REPRODUCIBILITY: 100 %
OS VERSION: 4.4.0.72
HARDWARE: Sony Xperia 10 III
UI LANGUAGE: English
REGRESSION: No (?)
I just updated to the latest OS version and I noticed the tutorial app was back in the app tray. I went through the tutorial to see if I had missed something in the first time.
Here is the advice the app is giving: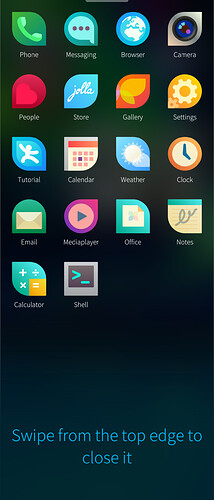 I used to close the app tray this way for some time even though it is a bit of a stretch to reach the top edge with my thumb. Then, I noticed I could swipe down anywhere inside the app tray to close it. Maybe that part of the tutorial could be worder differently to not mislead new users.
PS. It would be nice if the tutorial app could be removed or hidden from the tray more easily and intuitively. A long hold on the app icon should give the user the possibility to remove / hide the app.