When I try to install Sailfish SDK on Windows 10 I get this error: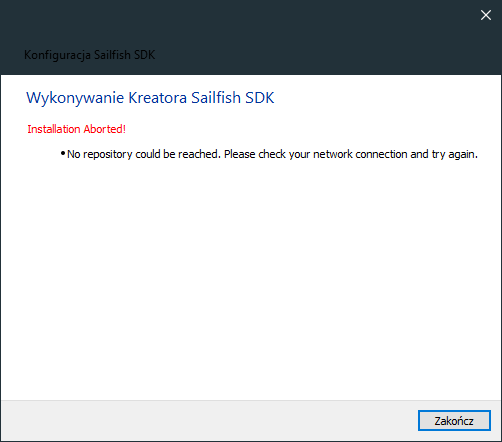 Have you, as it says, checked that you have a working internet connection?
For me the repos are reachable.
Maybe the installer is more talkative about what went wrong if you launch it from the console.
But if you just want it over with, try the offline installer.