REPRODUCIBILITY:
1 out of 1 tries
OS VERSION:
the current one from the download page
HARDWARE:
Xperia 10 III
UI LANGUAGE:
I think I chose English UK
REGRESSION:
DESCRIPTION:
I flashed the phone yesterday in the late evening following the installation guide. IIRC the only thing it for asked was language, after that the encryption message showed up "Encrypting user data, please wait". With short press of the power button one can disable the screen, so wait I did… today in the morning the message is still there! Suprisingly the phone did not discharge either.
What should I do? just restart the phone, or should I reflash it?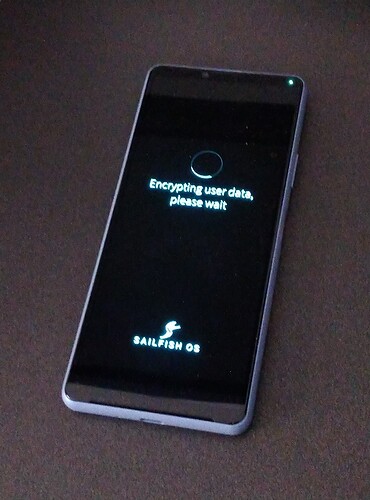 STEPS TO REPRODUCE:
get the new Xperia 10 III (the hardest part)
flash it with SFOS following the installation guide
boot it up