REPRODUCIBILITY (% or how often): always
BUILD ID = 4.3.0.15
HARDWARE Sony X Compact with Full Version of Sailfish OS 4.3
UI LANGUAGE: German
REGRESSION: (compared to previous public release: Yes, No, ?): not tested
DESCRIPTION:
You cannot set the two required checkboxes in the agreement Formular, the checkbox will only greyed out (shown in the Screenshot). When try to send the Formuar it complains about checkboxes not set.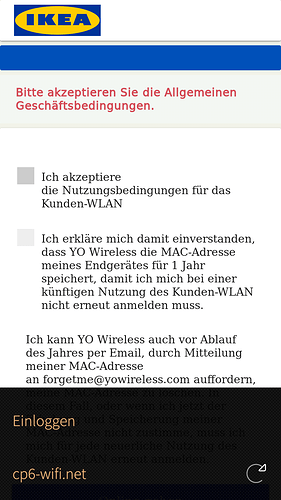 ADDITIONAL INFORMATION:
Happend at German Ikea in Kamen