REPRODUCIBILITY (% or how often): 100%
BUILD ID = OS VERSION (Settings > About product): 4.3
HARDWARE (XA2, X10, X10 II, …): XA2
UI LANGUAGE: ENGLISH
REGRESSION: (compared to previous public release: Yes, No, ?): Yes
DESCRIPTION:
I have both a dropbox and a onedrive account configured on my SFOS XA2. Settings/Backup is configured to automatically backup to the dropbox account: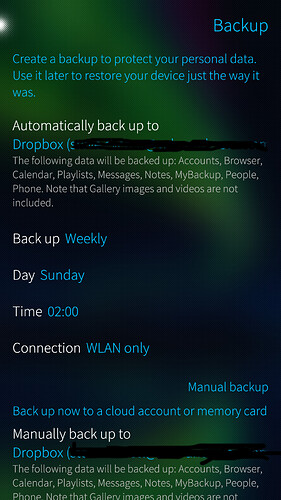 What actually happens is that the system tries, and then fails, to automatically backup to the Onedrive account, even though this is not configured as such: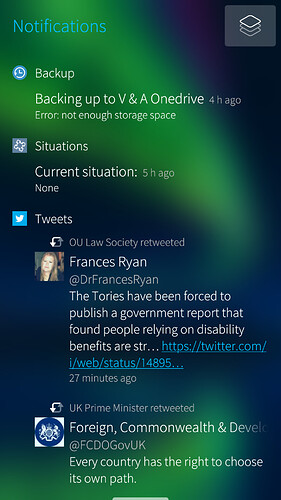 Furthermore, the error message is inaccurate - there is plenty of free space on my OneDrive account (about 4Gb - I only have the free version) and also on my phone (4.8Gb) for any temporary files the backup might create before uploading to the cloud. I have close to 800Gb free on Dropbox (I have the paid version), and if I manually initiate the backup to Dropbox it works just fine. If I look on Dropbox then the size of the last manually created backup was just 1.7Mb.
PRECONDITIONS:
Two configured cloud services - Dropbox and Onedrive
STEPS TO REPRODUCE:
In settings, configure backup's target to be dropbox for automatic backups
wait
Look in your notifications area and see that it has tried and failed to backup to Onedrive instead.
EXPECTED RESULT:
It backs up to the chosen target
ACTUAL RESULT:
It tries to backup to the wrong target.