REPRODUCIBILITY: permanently
OS VERSION: 4.5.0.16 (Struven Ketju)
HARDWARE: Sony Xperia XA2 Plus (dual SIM)
UI LANGUAGE: German
REGRESSION:
DESCRIPTION:
Android stores that worked before have no access anymore, and .apk cannot be installed from the Downloads folder anymore ("not allowed")
PRECONDITIONS:
Updated to 4.5.0.16 EA flawlessly when it rolled out, needed an OTP Authenticator from either FDroid or Aurora store.
STEPS TO REPRODUCE:
Updated to 4.5.0.16 EA
Open Android store (FDroid or Aurora)
alternatively, download .apk directly and try to install it per "Install" rolldown menu point in File Manager
EXPECTED RESULT:
Either Stores connecting to the internet and showing their offers, or SFOS letting me install OpenOTP directly from the downloaded .apk in the Download folder.
ACTUAL RESULT:
Both FDroid and Aurora start up, but cannot establish connection (neither WiFi nor Mobile Network) although other Android apps work as intended (Whatsapp, Instagram etc). Both show the error message "Unable to resolve host [url here], no address associated with hostname", which for me is a sign that they are cut off from the internet. Also, when I try to Install the .apk file I downloaded via Sailfish Browser from the Download folder, I get the message "not allowed".
MODIFICATIONS:
Patchmanager, Tor for SF Browser
ADDITIONAL INFORMATION: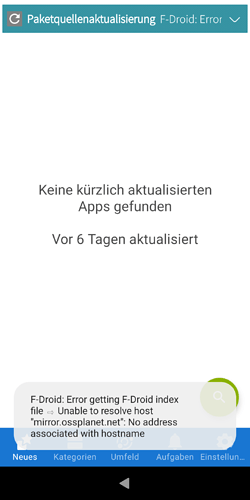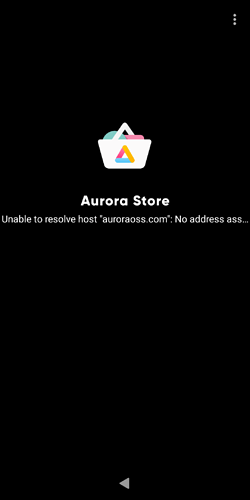 Cheers