Hello all,
I have an Aigo tablet on which someone (not me) had installed SFOS. Now a long time ago an update went wrong (I can't remember which one) and now I can't boot the tablet. (The classic error: screen goes black during update and then restarts…). It now switches between the Jolla splash screen and the other screen. What works: I can boot into recovery (?) with Power+Volume down. I can then also connect from the recovery via telnet.
But then I do not get anywhere. When I select the shell, I get the following output: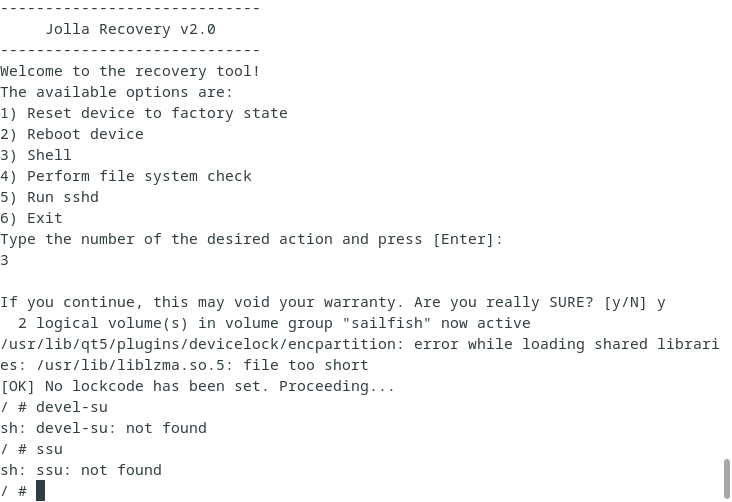 The factory reset also failed.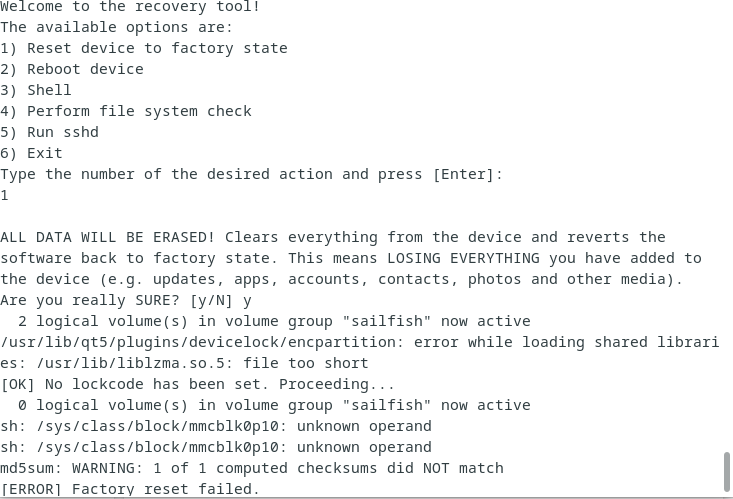 Selecting "sshd" results: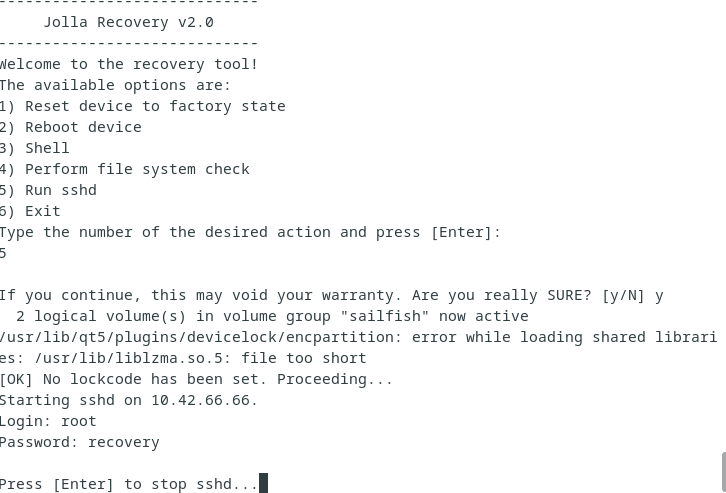 But what do I do then?
File system check showed some errors and reported that they were corrected.
What else can I do? Completely reflash? If so: how do I do that and where do I get an image?
If the topic has been covered here or at together.jolla.com before (and I just haven't found it) I would of course appreciate a link.
Best regards