REPRODUCIBILITY: 100%
OS VERSION: 4.4.0.58
HARDWARE: Xperia XA2+ dual-sim
UI LANGUAGE: Swedish
REGRESSION: Yes, from Suomenlinna
DESCRIPTION:
Photos taken with Advanced Camera are not accessible to Android apps (checked with Signal and Messenger). Photos taken with stock Camera app are visible. Both applications save photos to SD card.
PRECONDITIONS:
Advanced Camera installed, some Android app that can do something with photos.
STEPS TO REPRODUCE:
Take a photo with Advanced Camera
Open e.g. Signal conversation and click on attach (+ icon)
EXPECTED RESULT:
All photos are visible and available to attach.
ACTUAL RESULT:
Only photos taken with Camera app are available, photos taken with Advanced Camera are visible, but "empty", if clicked Signal will just die and restart.
MODIFICATIONS:
Chum and Storeman installed, developer mode enabled.
Patchmanager installed with following patches applied:
Force cover size
Sandbox indicator
Finer volume control
Disable launcher pagination
Clockwork installed with N9ish icons pack and some custom ones.
ADDITIONAL INFORMATION: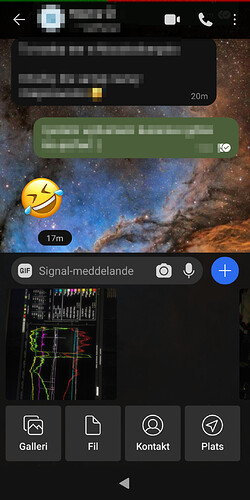 On the screenshot you can see first photo, visible one, taken with stock Camera app.
It can be sent as expected.
Second one, the empty space, is a photo taken with Advanced Camera.
Clicking on it will kill Signal.