Sometimes app_d process eats almost all available memory. What it is for?
This is snapshot of processes in crest: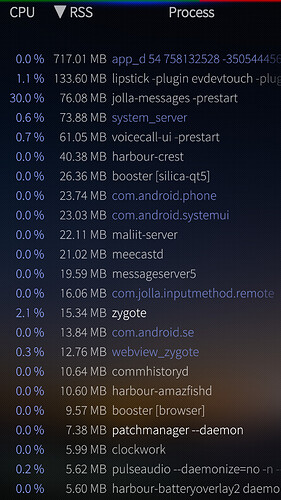 Just a gues, but you are running android foo?
Yes.
I assume it is a custom component added by jolla to integrate with android. Haven't found by googling…
Can you tap on the process in Crest to see whether that is its full name, or it was truncated?
It is a full name. Since that day I haven't encountered this issue, but before I decided to write a post it has happened about once a week for 2 months.