SOLVED
changed the encryption method to SSL under IMAP settings that fixed the problem.
Is there any ways to add your outlook.com account to the build in mail app on SFOS? I tried adding mine using the general mail setup using the settings provided by Microsoft down below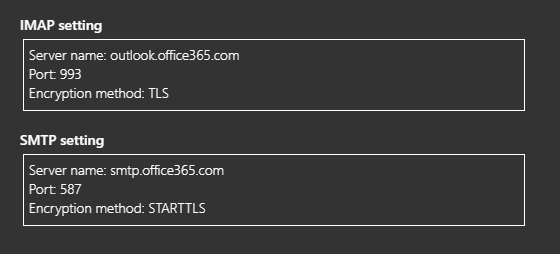 I also created an app password because I believe Sailfish OS doesn't support 2FA.
The build in mail app only supports STARTTLS under IMAP settings but Microsoft requires TLS encryption method. Can that be the problem?
Do people have any luck adding there outlook.com account to SFOS? If so please help